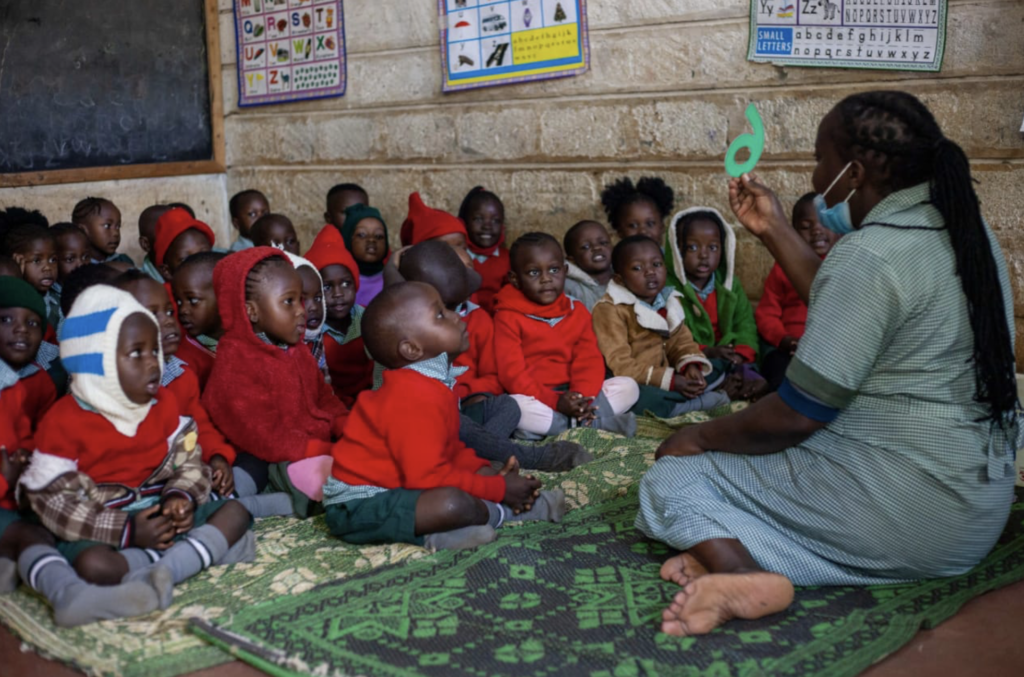 Star of Hope school started in 2016 by Sylvia Achieng and a group of people desiring to bring education to children in Kibera Slum. Over the years, Star of Hope has grown from its first student to 120 students. These students are taught by four teachers. They specialize in children, from baby class to PP2 (Pre-School) in order to provide them a solid foundation in English, Kiswahili, Math, and more.
Star of Hope is known for its unique location in Kibera Slum. Due to its high perimeter wall, Star of Hope allows students to come inside the compound and only focus on education.  The school has one of the best play areas in Kibera as well as a tree.
Because Star of Hope's environment is best for learning, they receive many children all over Kibera who desire to attend school. Sadly, most parents in Kibera are not able to afford school tuition, uniforms, and school supplies as many struggle to pay for housing and food. Star of Hope continually takes in the most needy children without money. Therefore, there is always a need for monetary donations for teacher salaries, materials, and clothing are constantly needed.
We are proud to take Star of Hope in as our own, supporting them the best we can. Please join us in helping change lives of children in Kibera today!